Level 1 & 3 - Mix 'n Match Red&Blue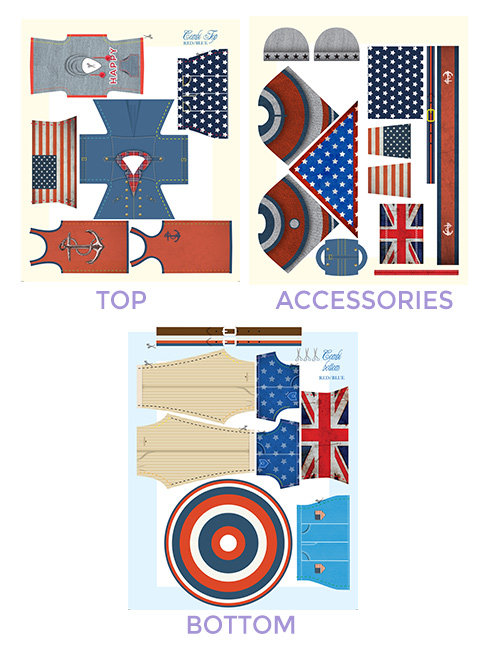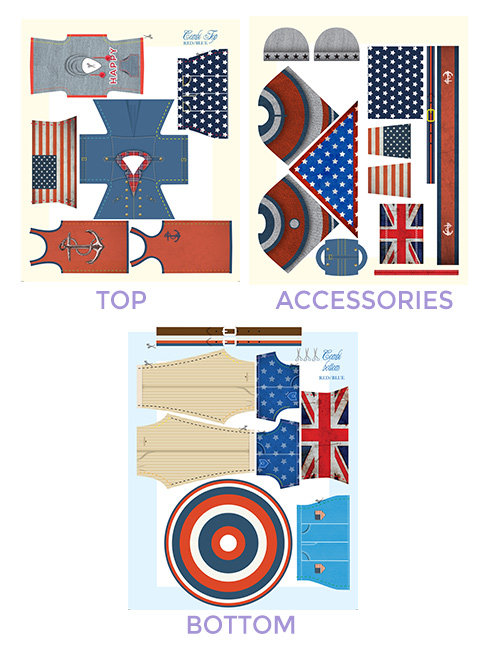 Level 1 & 3 - Mix 'n Match Red&Blue
Mix 'n Match are the new combination sets in the 2015 collection!
With a variety of tops, bottoms and accessories, combinations are endless!
Order one for €8.90 or the whole set for just €25!
Difficulty level 1 (for age 7 and up)
Stretchy polyester fabric that does not fray
Eco-friendly fabric made from recycled PET bottles
Includes the pattern in paper, so you can make the outfit again with other fabrics
Fits for Barbie or any 29 cm high fashion doll
Children without sewing skills will need adult support
Not included: doll, needle, thread, scissors
Made in Belgium
Need help with sewing? Here you find step by step instructions for Mix & Match Top, Accessories and Bottom!